Nokia has launched two new smartphones made in Bangladesh. The two smartphones are Nokia G10 and Nokia G20 which are being manufactured at Bangabandhu Hi-Tech City in Kaliakair Upazila of Gazipur. These are Nokia's "Made in Bangladesh" branded smartphones.
Nokia G10 and Nokia G20 - two phones made in Bangladesh. Along with other series of phones, Nokia feature phones are going to be made in the country. Home-made smartphones are about 30 percent cheaper than handsets imported from outside the country. These handsets made in Bangladesh will help in delivering smartphones to the users at affordable prices.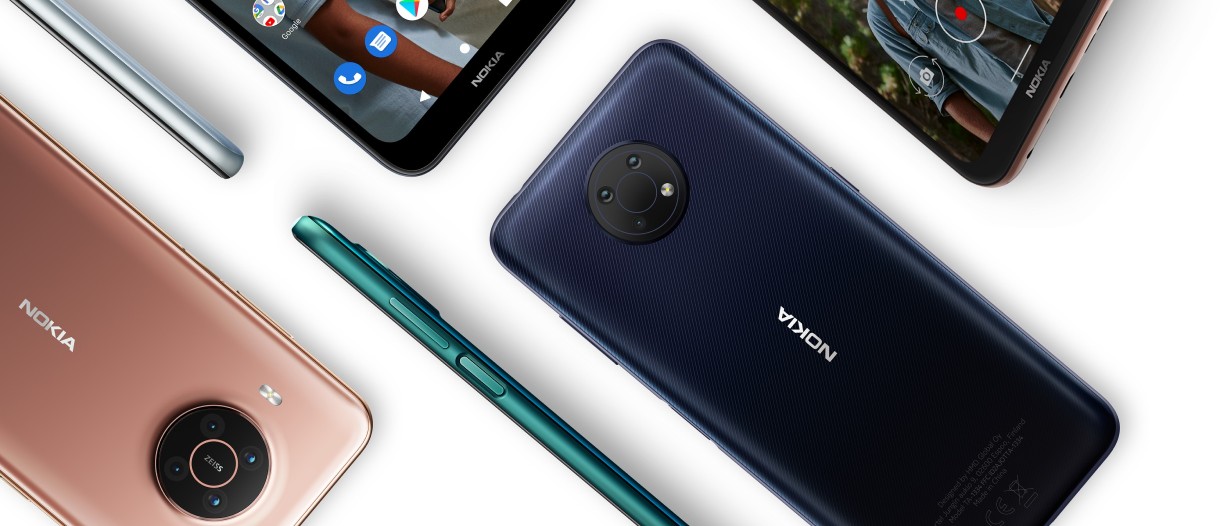 Nokia has been added as the 13th name in the list of smartphone makers made in Bangladesh. In March this year, UK-based Vibrant Software and Bangladesh's Union Group took licenses from BTRC to produce Nokia mobiles locally.
In 2016, Walton became the first mobile handset manufacturing industry in the country. Since then, major smartphone makers like Samsung, Symphony, Apo, Realmy and Shaomi have been setting up factories in the country. These companies are responsible for 85% of the local smartphone production in the country.
Following this, Nokia is going to sell "Made in Bangladesh" brand Android phones. Let's find out the details about the price, hardware, software, etc. of Nokia G10 and Nokia G20 phones.
Nokia G10
Battery is going to be the main selling point of Nokia G10 phone. The Nokia G10 phone can be backed up for a long time to stay connected with the family. The phone is said to have AI powered battery feature. The 6.5 inch size display is quite suitable for any need.
Nokia G10 phone will be seen out of the box of Android 11. Nokia has promised two years of software updates and three years of security updates. The phone has the advantage of unlocking in multiple ways using Face Unlock and Side Mounted Fingerprint.
The downside of this phone is its relatively low RAM and storage. Despite being a phone worth 13 thousand rupees, the phone has only 3 GB RAM and 32 GB storage. However, there is an opportunity to increase storage using memory cards.
Nokia G10 Specification:
Display: 6.5 inches
Processor: MediaTek Helio G25
Back camera: 13 megapixel triple camera
Front camera: 8 megapixels
RAM: 3 GB
Storage: 32 GB
Battery: 5050 mAh
Price of Nokia G10: Rs 13,499
Nokia G20
Nokia is going to compete with the Nokia G20 phone in the budget range of 15,000. Although there are many phones in this budget range, there is no self-contained phone. With that in mind, Nokia did not lack any features in the Nokia G20 phone.
Nokia G20 has a 46 megapixel quad camera setup. The camera also has an ultra wide sensor. Nokia also claims that the phone is capable of three days battery backup.
However, the hardware department of this phone is quite shaky. Nokia G20 has only G35 processor while other phones of the same price have MediaTek Helio G65 processor. However, as it is used as stock Android software, good performance can be noticed in this phone from ordinary phone.
Nokia G20 Specification:
Display: 6.5 inches
Processor: MediaTek Helio G35
Back camera: 48 megapixel quad camera
Front camera: 8 megapixels
RAM: 4 GB
Storage: 64 GB
Battery: 5050 mAh
Price of Nokia G20: Rs. 14,999
Which of these two phones do you like best? Don't forget to comment!