One version of Samsung's Android Skin One UI, One UI 4 (One UI 4) is going to be released soon. One UI is used in Samsung's Android devices. Just as Xiaomi has MIUI or MIUI , so does Samsung have OneUI . Samsung users are eagerly awaiting this new version. Let us know in detail about the new feature of One UI 4.
Material U Wallpaper Theming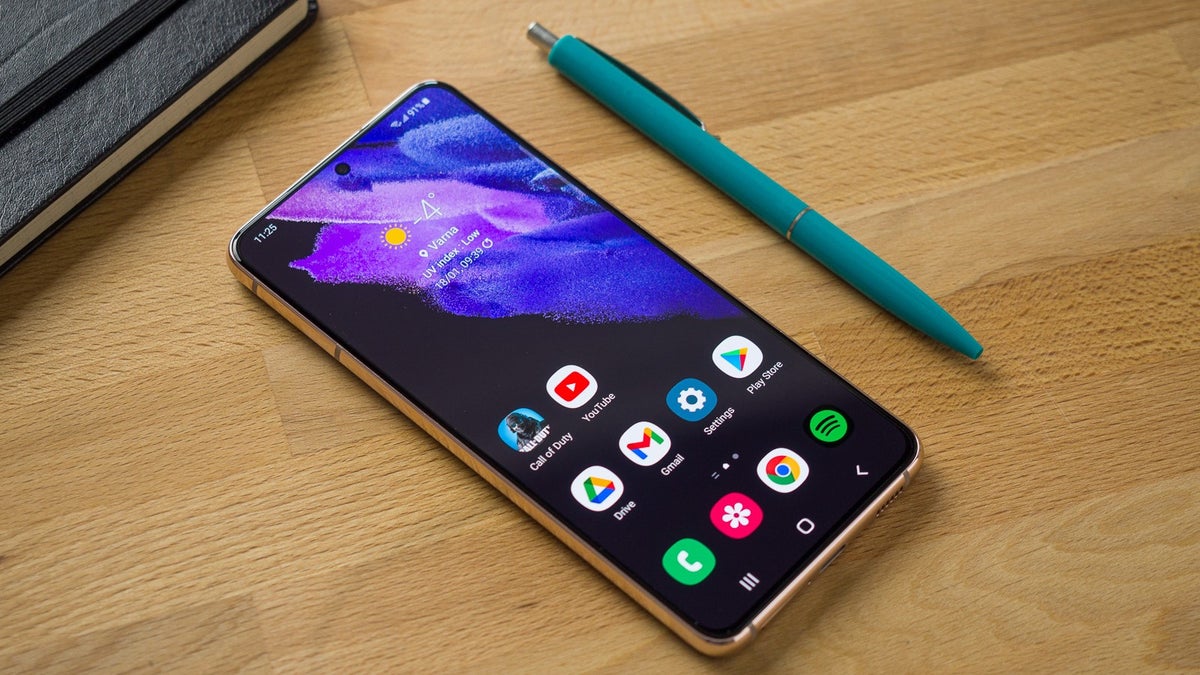 Changing the theme of the whole device to match the wallpaper was a feature of the headline of Android 12. This feature is going to be a part of Samsung phone through One UI 4. The system-wide theme of the phone can be arranged using the color of the wallpaper used on the homescreen of the phone.
One UI 4's custom color palette made from wallpaper using Material You theming feature will help make the phone more personal. Most Samsung built-in apps, including almost all Google apps, can make good use of this wallpaper theming feature.
Samsung Radam Plus
Although most smartphones now have enough RAM, gaming or multitasking may have a shortage of RAM. To get rid of this situation, Samsung is coming to the phone with RAM Plus feature, which will basically add an additional 4 GB of virtual RAM to the phone. With the addition of RAM Plus, Samsung devices will not have to deal with problems like sudden slow down or hang.
Widget redesign
One UI 4's homescreen widgets have been streamlined to make them more organized and informative than ever before. The widget menu has also been arranged vertically to match Android 12.
Media output on lock screen
The "Media Output" button is added to the One UI 3 based on Android 11. One UI 4A feature can be used on the lock screen. This allows you to select different audio output devices directly from the lockscreen.
Quick settings panel redesign
Although Google has completely changed the Google Quick Settings panel on Android 12, Samsung has not followed this path. The Wii UI 4's Quick Settings panel looks a bit like before, but minor UI changes are noticeable. For example: Brightness Slider has been redesigned, which is bigger than before and much easier to navigate.
New camera UI
One UI 4 is coming with new camera UI. Samsung has finally added numbers as a zoom option, eliminating the previous confusing zooming feature, which will make it much easier to understand the level of zoom. There have also been changes to the Pro Mode's icons and experiences.
Only in low light conditions will the Scene Optimizer button be seen. OneUI is going to add the feature of locked video record while in photo mode. Added extra time to the Single Take feature to record longer videos.
Smart Dark mode
The dark mode of One UI 4 is going to be much smarter than before. Turning on the dark mode of One UI 4 will darken the homescreen and icons a bit. Basically this new addition to make Dark Mode more comfortable.
Multitasking improvements
With a few minor changes, the Multitasking Experience will be better than the One UI 4. Edge Panels will be easy to use with other apps for easy use. Again, there is an opportunity to resize the screen through the picture-in-picture window pinch-to-zoom. Multitasking has also added smoother animations than ever before.
New share system
Innovation has been added to the feature of sharing files through different apps. Horizontal Share Menu has been added, excluding the previous Vertical Sharing Menu. You can also add your favorite sharing app for quick sharing by marking it. The apps that will be used the most will be displayed separately.
Gallery and photo editing
Along with other media features, new features are going to be added to the gallery and photo editing features. Stories has been added to the Gallery app, which will show a short video on the cover. Again, any part of the photo taken in the map, it can be seen by selecting the specific picture.
In the case of photo editing, stickers and emojis are going to be added in the built-in photo editor. The Object Eraser feature has been added to the Photo Editor to delete any object from the photo using the Intelligent Image Algorithm. Added the ability to edit image metadata.
Samsung keyboard update
Stickers, emojis, gifs, etc. in the form of categories will be seen on the new Samsung keyboard. The feature of creating new emoji sticker by combining two emojis like keyboard is being added to Samsung keyboard. Added a new Grammarly powered text correction engine.
New Device Care menu
The device care feature is widely used by Samsung users to check the battery or security. One UI 4 comes with a visual update in the Device Care menu. The overall status of the phone will be shown by emoji instead of score. In addition to each category, there is the necessary information about that category.
New charging animation
New charging animation has been added to One UI 4. When you plug in the phone charge, you will see a circle in a mixture of green and yellow, indicating the amount of total charge. Battery percent text has been enlarged.
Contact AR Emoji
Samsung's AR emojis can be used on contact cards. AR emoji can be customized to your liking after tapping your contacts. Also different types of clothes or poses like bitmoji app can be selected for AR sticker.
Features of Android 12
One UI 4. Since Android 1 and is based on, so Android is 1 of the many features found in the new version of the matching Samsung One UI. The features of Android 12 that can be seen in One UI 4 are:
Privacy Toggle: Access to "Microphone" or "Camera" can be easily blocked using the Privacy Toggle in Quick Settings
Privacy indicator: Access dot will be shown on the phone's status bar when using an app phone's microphone or camera
Safety & Emergency Menu: The feature provides access to medical information and emergency contacts for use at risk.
Permission Usage History: Using this feature, like Android 12's Privacy Dashboard feature, you can see which permissions the app is using.
Some common questions and answers
What is One UI?
One UI is an Android based custom skin made by Samsung. It is used in devices like Android smartphones, tabs etc. made by Samsung.
When will the update of One UI 4 come?
The new Samsung flagships will get the One UI 4 update in November and December 2021. One UI 4 update will gradually reach all other supported Samsung phones from January 2022.
Which is the feature of your favorite OneUI 4? Let us know in the comments section.