You may know that you can earn money by doing different things on Facebook, but today I will tell you how you can earn thousands of rupees by uploading videos on Facebook.
Before we learn about how to make money by uploading videos on Facebook, let's get some idea about Facebook because if you don't have an idea about Facebook, there may be some problem to make money from Facebook.
Facebook is widely known as a social media platform and was launched on February 4, 2004, almost 18 years ago today.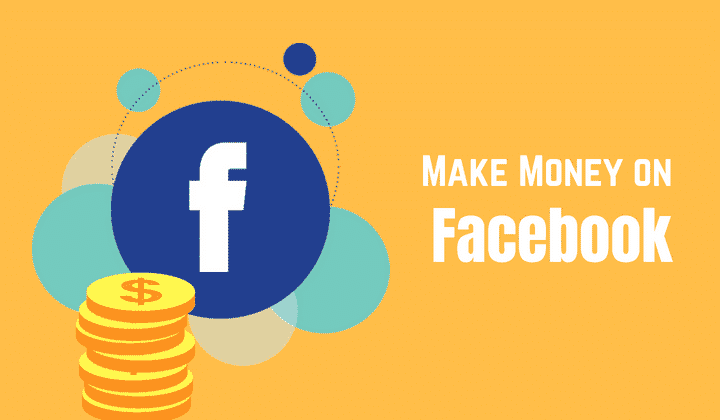 The Facebook medium was created by an American citizen named Mark Zuckerberg, who added 111 languages ​​through this Facebook communication so that all the people of the world can use this communication medium in their own language. There are active users who use Facebook every day.
Make money from Facebook
To make money from Facebook, first you have to open a Facebook page and choose the category related to what kind of video you will upload on that page, then you have to create and upload the related video on the Facebook page but here you just have to remember You don't get paid for uploading videos on Facebook page, you have to do many more things to earn money but don't worry, earning money from Facebook page is very easy and there are some steps which take time to complete but the tasks are very easy.
Let's first find out the details of the medium by which money is earned by uploading videos on Facebook page, then we will know how to upload videos on Facebook page, how much money can be earned after uploading videos, proper rules for uploading videos on Facebook page etc.
The way to earn money from Facebook is called in-stream ad.
What is in-stream ad?
When a Facebook page is monetized, if it uploads any kind of video to the Facebook page, the ad is shown on that video and this ad is called in-stream ad.
If you have monetization on your Facebook page, then the automatic ad will come to your video and the money is mainly earned through advertising.
After uploading the video on the Facebook page, the Facebook authorities take some money from the money earned through advertisements and you get some money, but this does not mean that the Facebook authorities are cheating you, they are paying percent as VAT for the money you are making using their medium. Calculated and deducted some money.
How many types of in-stream ads?
There are 3 types of ads that can be used in a Facebook page video.
· Pre-roll ed
· Mid-roll ed
· Image Ed
How does pre-roll ad work?
Why not make more money with pre-roll ads? All these ads are shown before the video starts. Just because a visitor clicks on a video means he or she will watch the video, and even if he or she doesn't watch the video, it doesn't matter because clicking on the video will only start showing ads, and the more ads viewers see through your video, the more money you will earn.
How does mid-roll ad work?
You can also earn good money with mid-roll ads, mid-roll ads are shown in the middle of the video. This ad will show when a viewer sees your video in the middle of the day and this ad method is especially used in comedy, news, short videos etc.
How does Image Ed work?
Image Ad The use of this medium is also quite popular because this ad is a still image which is shown at the bottom of the video and this ad looks pretty nice and especially the viewers like this ad a little more. Image ad - The ad does not cause problems while watching the video, the video and the ad are seen together so that its use will enhance the beauty of your video.
Among the ads discussed above, in my opinion, better pre-roll ads and then mid-roll ads can earn more money through these two means of advertising, but if your video is less interesting, then use image ads.
Can advertising be controlled?
Ad control means you can control which part of your video you want to show ads in, but you can't control what kind of ads you show in your video, but there's no reason to worry. Can.
You have to fulfill some conditions to earn money from Facebook page!
The first condition is that you must be 18 plus, the video must match the category of your Facebook page, the video you have uploaded to the Facebook page must not be viewed from any platform other than the video page.
If you open your page from countries that do not have in-stream ad feature system, you will not get money. If you upload violent, sexwall content to Facebook page, you will not be able to earn money through that video.
You have to make your own video and upload it on Facebook page. If you steal someone else's video and upload it, you will not be able to earn money. The view and watch-time on the video must be real.
How to turn on monetization on Facebook page?
First you need to go to the Facebook page then do the following to click on the settings option!
· Enter Facebook Creator Studio
· Click on the Monetization option in the menu on the left hand side
· Then here you can find out if your page is suitable for monetization
· If your Facebook page is suitable for monetization, then click on set up
· Then choose your page
· Then click on agree to terms
· Choose your payment account method
· Then give the account number and details
· At the end of all the work, click on the submit option for page review
So it's time to start monetizing your Facebook page. If you have the utility to monetize your Facebook page, then the Facebook authorities will give you the monetization of your page.
How to put Ad in the video !
If monetization is introduced on your Facebook page, here's how to add a video ad:
· First go to Creator Studios
· Then click on Monetization
· After that you will see the in-stream ads option, click on it
· Many videos will be shown to you and you will choose the video in which you want to place the ad
· Click on edit video
· Click on in-stream ads from Video Composer
· Then place ads anywhere in the video you like
· Click on submit for review at the end of all work
After placing an ad on your video, when someone clicks to watch your video, that person will be able to see the ad.
I hope you have read the above article and understood how to make money from Facebook page and how that money will come to you.
The main driving force behind monetizing your Facebook page is your content, the better your video and the more you can win the hearts of viewers, the better your income will be. So focus on creating good content and keep the truth. Do something to increase the audience's interest in your content.
Last word : if you like our article, please share it with your friends and if you have any questions about our article, don't forget to comment.
Thanks